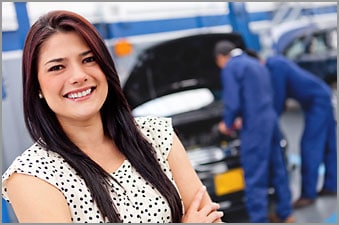 Have more questions but can't find the answers?
How often do I need to change the oil in my vehicle?
Most vehicles need an oil change every 5,000 to 7,500 miles, or every six months (whichever comes first). Climate, driving habits, and other factors can affect your car's oil change needs, so it's important to consult your owner's manual or talk to our service experts for more insight into how frequently you should be scheduling oil changes in Aurora, IL.
Should I consider using synthetic motor oil in my vehicle?
Synthetic oil is generally preferable if you drive a performance-centric vehicle with a turbocharged or supercharged engine. This type of oil is also good for vehicles that do a lot of towing, particularly in extreme temperatures. If you're not sure what type of oil is best for your car, feel free to ask us!
How often should I rotate my tires?
Your car will benefit most from a tire rotation at least once every six months or 6,000 miles. Regular tire rotations near Naperville help your tires last longer by working to prevent premature wear.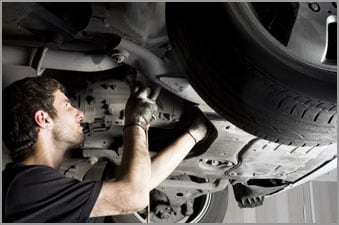 Is it really necessary to replace my timing belt at the recommended interval?
Absolutely yes. A failed timing belt can cause major engine damage in many cars, so it's crucial to replace it at the interval recommended in your car's maintenance schedule. Replacing a timing belt near Oswego, IL is much more cost-effective than repairing an engine with a broken timing belt.
I have a belt making a very loud squeal on my car. Should have it changed?
It's always better to inspect and replace worn belts before they become a problem. Belts can cause costly damage when they break, but you can avoid this by inspecting belts for wear and replacing them before they create an issue.
What does it mean if my "check engine" or "service engine soon" light comes on?
Warning lights that urge you to check your engine can illuminate for a variety of reasons related to the sensors and components that help to manage your vehicle's emissions and performance. Your car may seem to run just fine, but because the issues that can trigger the lights span such a wide range, it's important to treat each one seriously and bring your car in for service to prevent further problems.
What should I do if my car starts to overheat?
This is a serious issue that can cause engine damage if left unchecked. If your car starts to overheat, find a safe spot to pull over and turn off the engine. Leave the radiator alone and do not try to check its fluid level; the fluid will be extremely hot, and it can cause severe burns. The best course of action is to have your car towed to your local Mitsubishi dealer near Joliet so that we can make the necessary repairs.
Why is engine oil milky brown?
This is a serious condition that needs immediate attention. Coolant in your oil can turn your oil milky brown. Blown gaskets, cracked casings, and failed transmission coolers can cause this issue. Our professional technicians can handle this job for you.
How do I make sure my car battery has a good electrical connection?
Clean and inspect your battery cables and terminals periodically to help ensure the best electrical connection.
When should I replace my car's fuel filter?
Replacing your fuel filter every 30,000 miles or so helps to ensure peak performance. Be sure to check your owner's manual for your car's specific needs.
When should I change my spark plugs?
Replace spark plugs every 30,000 miles or every 30 months to help maximize fuel economy as you drive around Bolingbrook.