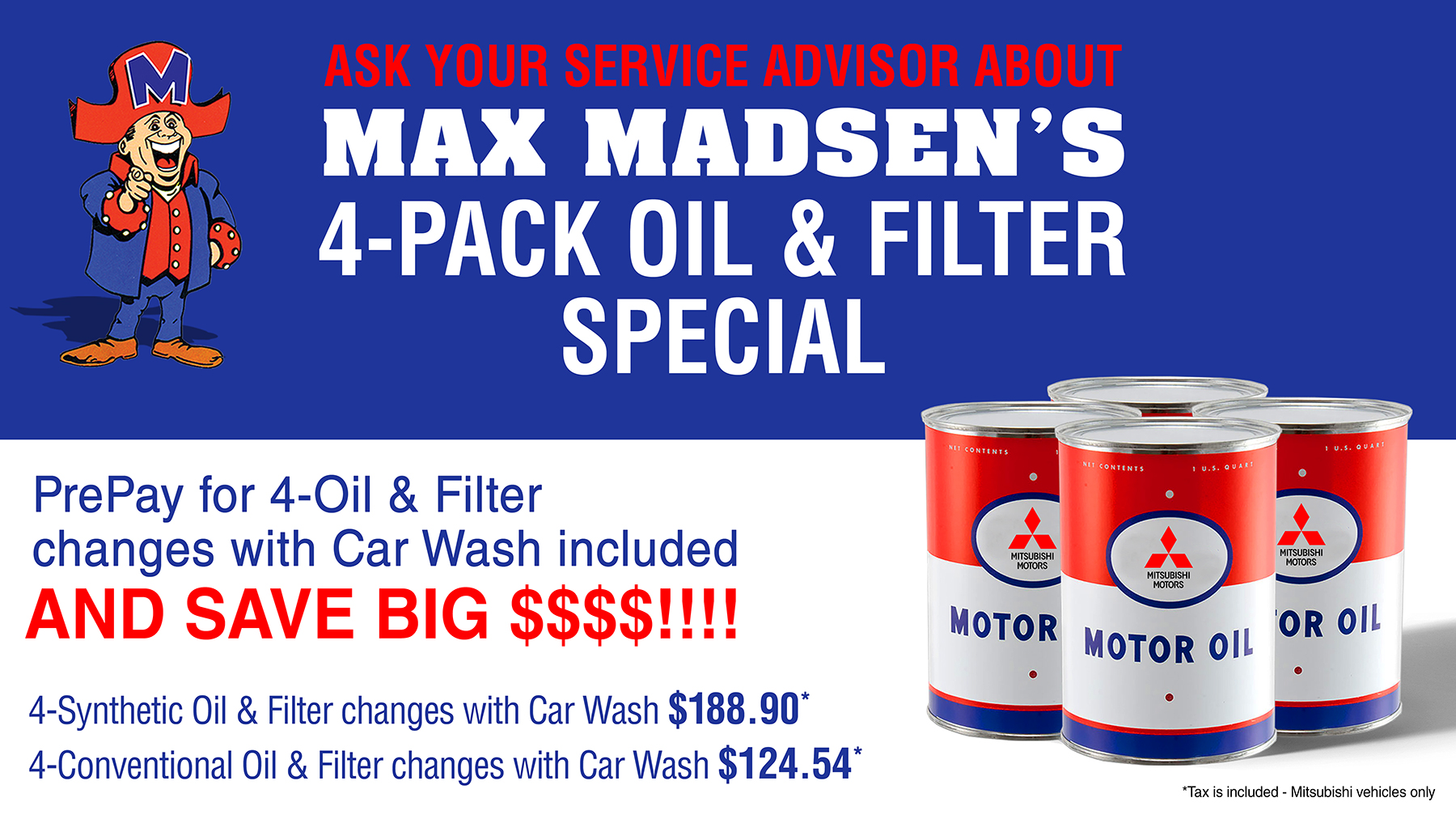 Max Madsen's Aurora Mitsubishi Makes It Easy to Maintain and Service Your Mitsubishi with Routine Oil Changes
When you own a Mitsubishi, if you want to keep your car running and performing at its peak for longer, then there is no better service than an oil change. Oil changes are one of the most basic services that need to be done to keep your engine in the best shape possible, and to get the maximum life out of your vehicle, they should be done a few times a year. If you are looking for the perfect place to get your Mitsubishi serviced by professionals who will do the work necessary to keep your car in the best shape, then it is time to come over to Max Madsen's Aurora Mitsubishi in Aurora, IL, where our service center is one of the most premier places to get your car's oil changed!
Why Should You Change Your Mitsubishi's Oil?
One of the most important aspects of your car is your engine's oil. Engine oil is essentially the blood of your vehicle, and is responsible for helping to keep your engine cool and clean. That being said, it is incredibly important to change your oil as regularly as recommended by the manufacturer. When it is time to change your oil you should visit our service center where our staff members are prepared to give your car the attention that it deserves.
With an oil change, our staff members will take the time to empty out the old and dirty oil and remove the oil filter and replace both with fresh and clean materials to ensure your engine will continue to run at its peak levels throughout Naperville, Oswego IL, and beyond. Our staff members will make sure that you drive away after the service appointment with your car performing at a much better level than before.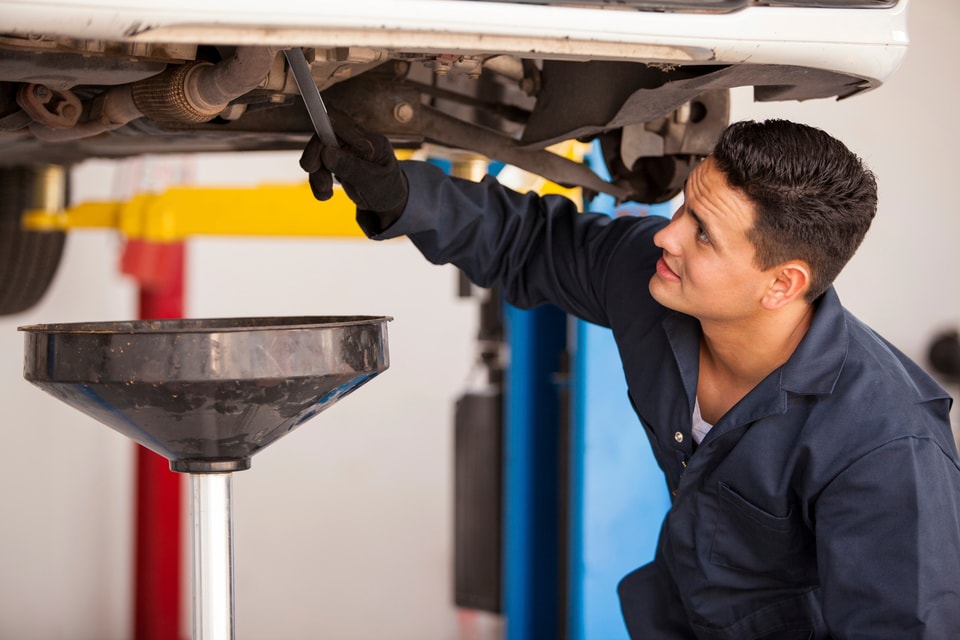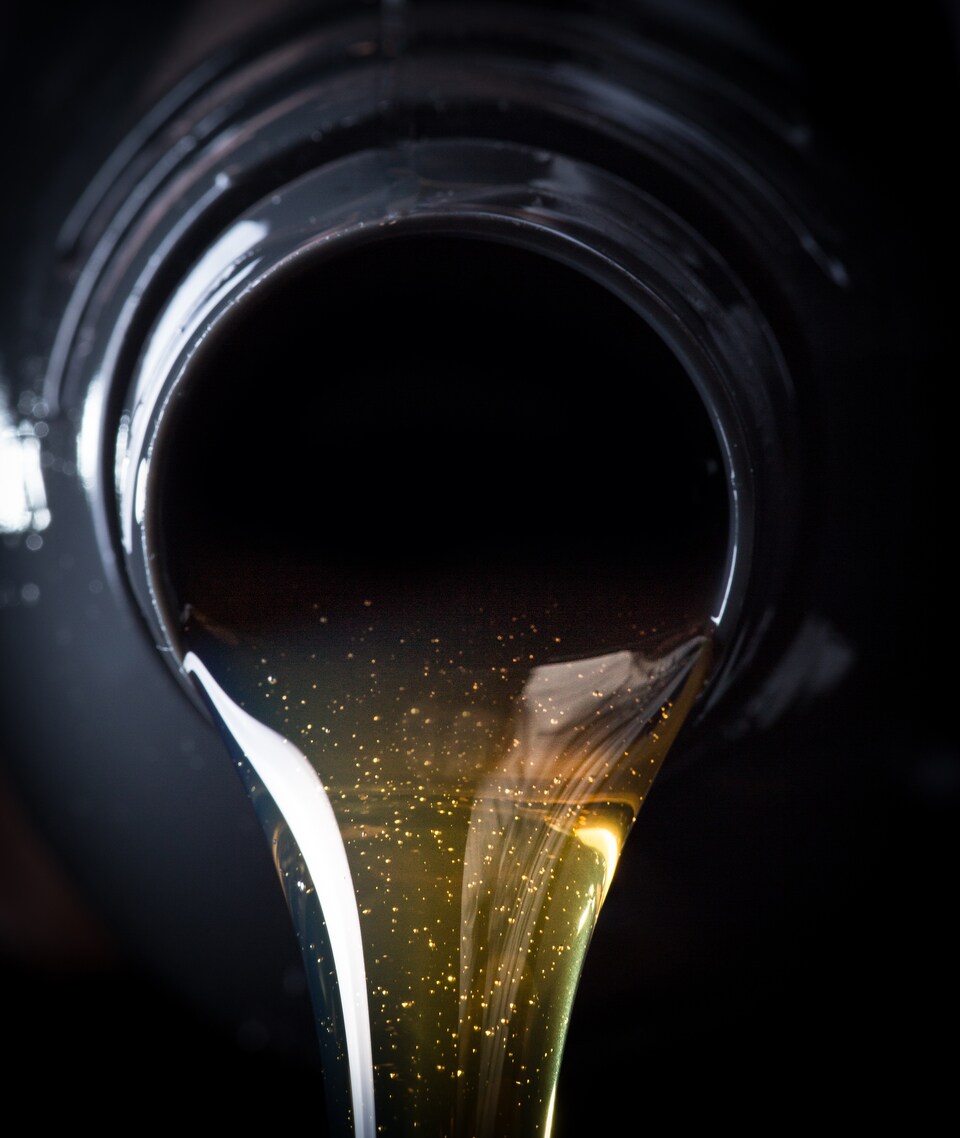 How to Know When to Change Your Oil?
For many drivers in Joliet who are not as technically inclined, knowing when to have their engine's oil changed can be quite a confusing thing because there are so many different thoughts out there today. For many years, the thought has been that you should be changing your oil every 3,000-5,000 miles, and while that is often very accurate, you should follow the advice that is laid out in your owner's manual! Also, the actual number of miles can be different if you use fully synthetic engine oil which can last longer, all depending on your driving habits, of course. If you are not sure if where to find this information or if your Mitsubishi needs its oil changed, come on over to our dealership and we can help!
Another really great way to tell if it is time for your oil to be changed it to check it yourself. This is an incredibly easy thing for you to do right from home. All you need to do is, when the engine has run for a few moments, check your oil on the dipstick and check the color. If the oil is light brown or transparent, then it is good, but if the oil is dark brown or black then it will be time for a change. Additionally, if you touch the oil and rub it in between your fingers and it is gritty, then it is time to change your oil! While it may sound difficult, it is actually quite easy and can give you the peace of mind that your car will continue to run at its peak levels throughout Bolingbrook.
Max Madsen's Mitsubishi Aurora is Here to Help
When it is time for your Mitsubishi to get oil changed to keep it running at its peak levels, then it is time for you to come over to Max Madsen's Aurora Mitsubishi and see our service center in action! Visit us today and see what brings drivers from all over Joliet and beyond to our service center. See you soon!
Hours
Monday

8:00AM-5:00PM

Tuesday

8:00AM-5:00PM

Wednesday

8:00AM-5:00PM

Thursday

8:00AM-5:00PM

Friday

8:00AM-5:00PM

Saturday

8:00AM-4:00PM

Sunday

Closed