Seeking a New Compact SUV in Aurora, IL? Come See Our New 2019 Mitsubishi Outlander Sport and Match it up Against its Rivals to See Which Car Comes Out Ahead!
Take a ride around the Aurora, IL area these days, and you'll see a lot of compact SUVs on the road. Of course, when you take a look into the benefits of owning one, it's not hard to see why they're so popular.
With models out there like the 2019 Mitsubishi Outlander Sport, you really get a lot of value and versatility out of just one vehicle. It's great for weekend adventures, whether they be heading over to do some shopping in Naperville or taking a bike trip with friends in Oswego, IL. However, for around town driving here in Aurora, IL, the compact stature of SUVs like the 2019 Mitsubishi Outlander Sport makes it an eminently practical commuter car.
That said, any seasoned shopper worth their salt knows not to settle for a vehicle, no matter how appealing it may be at first, until they've seen how it fares against competitors on the market. Fortunately, having served drivers from Joliet to Bolingbrook over the years, we're more than well-acquainted with that healthy sense of skepticism, which is why we've done our due diligence to show you how the new 2019 Outlander Sport stacks up against other compact SUVs on the market like the Hyundai Tucson.
Performance
Nowadays, it's more important than ever to balance driving dynamics and efficiency. Especially with fuel prices always threatening to rise, finding a compact SUV that's both satisfying to drive and efficient is incredibly critical.
Now, in terms of performance, both the 2019 Mitsubishi Outlander Sport and 2019 Hyundai Tucson are relatively evenly matched. Both have standard front-wheel drive or available all-wheel drive options, with the outstanding All-Wheel Control system available for the Mitsubishi Outlander Sport.
However, in terms of efficiency,  the 2019 Mitsubishi Outlander Sport wins out overall. With an EPA-estimated 24 mpg city / 30 mpg highway, it's the more efficient of these two SUVs. The 2019 Hyundai Tucson only manages up to an EPA-estimated  22 mpg city  / 28 mpg highway.
Features
Getting great fuel economy is always a great feeling, especially if you commute from Aurora, IL to Naperville for work on a regular basis, but it's not nearly as exciting as the added features and amentieis that comes with many compact SUVs like the 2019 Mitsubishi Outlander Sport.
Now, if you've lived around here as long as we have, you know that the weather can change at a moment's notice. Fortunately, the 2019 Mitsubishi Outlander is prepared for just such eventualities, with its available rain-sensing windshield wipers that automatically activate at the first sign of precipitation. Unfortunately for 2019 Hyundai Tucson owners, that feature doesn't show up on its equipment list.
Of course, everyone knows that parking here in the greater Aurora, IL area is hectic, but it's a lot easier with the new 2019 Mitsubishi Outlander Sport thanks in large part to its available power-folding heated exterior mirrors. The Hyundai Tuscon may have heating functions for its mirrors, but it lacks power-folding ones.
Experience the Prowess of the New 2019 Mitsubishi Outlander Sport for Yourself at Max Madsen's Aurora Mitsubishi
Comparing cars performance and feature specifications online is a great way to get a feel for which ride is right for you, but there's just no substitute for a good test drive. So, if you're itching to get behind the wheel of the new 2019 Mitsubishi Outlander Sport, we'd love to get you there here at our Aurora, IL Mitsubishi dealership. Drop on by to take one for a spin today.
Mitsubishi Outlander Sport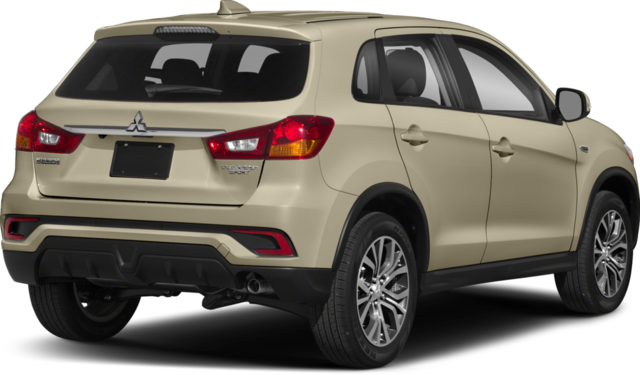 Vs Hyundai Tucson